Welcome to Living Collaborations
Welcome to Living Collaborations, your global collaboration and partnership specialists, helping you work together for a better world.
Over many years, we have come to understand that world-changing collaborations don't happen by accident. They require skills, support, nourishment, shared values and a deep commitment to transformation.
Collaborations are, by their very nature, living things. They are intentional, productive, energising and evolving; repetition and rigidity are rarely the path to a flourishing collaboration. Done well, a living collaboration creates endless possibilities for meaningful change.
With our signature system for successful collaborations, our expert team can help you create a living collaboration by setting it up for success from the start, or bringing it back to life if it's no longer achieving its goals. We help design, facilitate and sustain collaborations at all stages, with a focus on innovation, health, education and systems change.
Here's the catch: you need to be willing to show courage and vulnerability, be open to learning new skills, challenging yourself and creating space for possibility.
Think you're ready to meet the world's biggest challenges in collaboration? We are, and we'd love to live it alongside you
Learn more about Michelle
Thank you for visiting Living Collaborations! I am Michelle Halse, an Accredited Partnership Broker with over 25 years' experience designing and facilitating collaborations in global health, international development, and social innovation.
An Authorised Practitioner Trainer and Mentor with the Partnership Brokers Association and with a Master of Social Sciences (International Development), I love listening to people talk about their passions and hopes for a collaborative endeavour, and then designing a journey to get there.
What you might not know is that I started out my career as a Speech Pathologist, helping to restore the connectedness and communication of people with brain injuries.
Although I didn't realise it then, my early career helped sow the seeds for a lifelong passion for building bridges of understanding between people that help make the world somewhere we actually want to live!

I've been told my superpower is holding mirrors up to people in a way that helps them discover who they really are.
I believe it's our job to then express that uniqueness and put it to good use to make the world a better place.
From large-scale maternal health projects to legal industry innovation, I have worked for many years to understand what it takes to make a collaboration successful.
That's why I founded Living Collaborations in 2013 and why I love what I do helping organisations bring world-changing collaborations to life.
The Living Collaborations Team
Our team is made up of a passionate group of women (for now) all dedicated to creating Living Collaborations.
Jess Kitchen
Jess is an international development professional with 5+ years experience working in Australia and Cambodia. Jess has experience in project management, facilitation, research, M&E, social innovation networks, and partnership management and is passionate about challenging traditional power dynamics, youth empowerment and gender equality. She has the privilege of creating transformative experiences for people to visit unfamiliar, overseas communities.
As Living Collaboration's Project Associate, Jess contributes to client projects in a wide range of ways from leading setup of online collaboration tools, virtual facilitation, survey design, data-analysis to graphic and web design.
Carmen Hawker
Carmen is a communications professional with a decade of experience using social media for social good in the nonprofit and for-purpose sectors.
After co-founding international development organisation The Global Women's Project in 2013, and helping to build and launch several non-profits and social enterprises, she now specialises in helping companies doing good to create content, campaigns and communities to bring their work to life.
Carmen guides Living Collaborations' communications strategy, and creates clarity from complexity.
Tania Rook
Tania has spent more than 20 years working with numbers, particularly in terms of developing databases to help businesses better understand what is going on from a financial perspective.
Tania takes care of book-keeping for Living Collaborations, from her base in Singapore.
Meet our partners
We live and breathe collaboration, with and for clients, and also through our own partnerships. These are some of our special relationships, formed around a shared intention to support innovation, good work, learning and transformation.
Get in touch if you have an idea for collaboration.
Moonshot Global
"When I met Michelle Halse, I immediately saw the synergies and deeply complementary experience, approach, and skills between Living Collaborations and Moonshot Global. Together we built a partnership that was founded on trust and mutuality, innovation, co-creation and adventure and continues to thrive. We share risks and rewards, of which there have been many for both of us and our organizations. The foundation of our work together was developed serving as MEL Partner on DFAT's Scaling Frontier Innovation program, supporting entrepreneurs and intermediaries across Asia Pacific to collaborate, learn and deepen their development impact. The shared value continues on a range of joint work on other innovation-led global development projects around the world."
Courtney Roberts
Managing Director
Moonshot Global LLC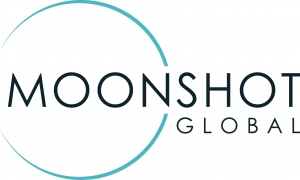 Partnership Brokers Association
"Michelle is a greatly valued Associate of the PBA. Her generous spirit, creative mind and principled approaches are all vital contributors to our work.  As a trainer and mentor, she is key in building global expertise and understanding that is essential to our mission – supporting collaborations to reach their full potential."
Lola Gostelow
PBA Strategic Team and Lead: Operations and Supporting services

iXc
"Living Collaborations, with Moonshot Global, have been our strategic MEL partner on Scaling Frontier Innovation since 2018. It's been like having our own 'brains trust', to reflect and learn together across this cross-regional and experimental innovation program. We've learned so much about the essential practice of partnering to build flourishing entrepreneur and impact investing ecosystems. Living Collaborations are true specialists in the field and their wisdom, deep listening skills and strategic questions have made valued contributions to our work in DFAT."
Stephanie Kimber
(Acting) Director
innovationXchange, DFAT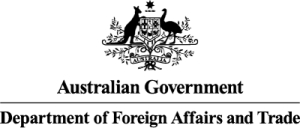 The Future of Inspiration
"I'm so happy to be working with Michelle on opening up more space for creativity, sharing a vision for the future of work and the future of innovation that includes being fully human. Embracing a space that isn't fully formed yet means our own discussions and product development about it are a joyful challenge. It means we keep our eye on contradictions – how to co-create a long-term and broad-scale impact as we fine-tune the details where our cutting-edge innovation methods can apply for different organizations and different daily lives. Our collaboration is a microcosm in which Michelle's approach to partnership shines."
Anja-Karina Pahl
Founder and Inventor