The Challenge
Transform the often rigid, transactional relationships in Victoria's legal sector into collaborations that promote mutual benefit and innovation.
The Collaborators:
Victorian Legal Services Board and Commission (VLSB+C) + Law Institute of Victoria (LIV) + Victorian Bar (VicBar)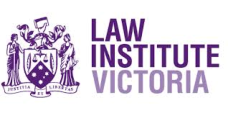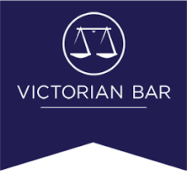 The Opportunity:
With a history of rigid, contractual relationships, the Victorian Legal Services Board and Commission (VLSB+C) recognised the opportunity to achieve more if their relationships with key organisations were more collaborative and the responsibility to regulate and strengthen legal practice was more clearly distributed. A new generation of leaders, with a shared desire for strong public confidence in the legal profession, approached Living Collaborations to make this shift possible.
The Work:
Using our signature system for 'bringing partnerships to life', we set about creating new foundations for two key relationships: between VLSB+C and the LIV, and with the VicBar. After working closely with individual leaders, we worked with small groups across each organisation to co-design how they would work together; before facilitating a larger partnership workshop to establish shared principles and operational mechanisms for collaboration; draft new, non-legally binding written agreements; and create opportunities to build skills and confidence in collaboration and innovation.
The Outcome:
Two rigid, formal and fractured relationships rediscovered their shared purpose in the hope of ensuring the Victorian community regained trust and confidence in the ethics and professional standards of lawyers, at the same time as demonstrating best-practice professional regulation. Direct connections between multiple roles created avenues for close collaboration, shared resources, and useful exchanges of information. The deep commitment to transparency, innovation and accountability shown by all collaborators strengthened the results of the collaboration.
Major Benefits:
Engaged Partners, Shared Effort, Collaborative Confidence, Recognised Results.
The Best Bit:
The opportunity to help ostensibly formal institutions connect with their 'why' (their shared purpose for public good), and work with some exceptional leaders along the way who are bravely shaking up the status quo and using their voice and power for social change.